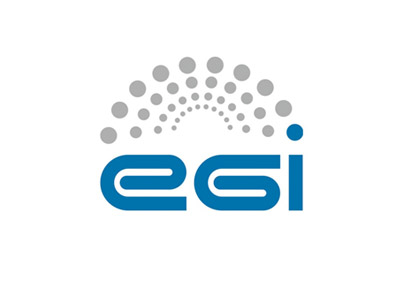 European Grid Infrastructure
This federal e-infrastructure pools services offered by various partners in Europe for computing, storage and data. It is coordinated by the EGI Foundation and managed by the EGI Council. The EGI project brings together some 300 sites spread across 50 countries and interconnected to form a secure and reliable cloud and grid infrastructure. It provides essential resources to more than 40,000 users around the world, enabling them to meet the challenges of high-speed data processing.
The CC-IN2P3 has been an integral part of this infrastructure for more than 10 years, supplying computing, storage and various IT support services. Furthermore, the CC-IN2P3 develops and hosts the 'Operations Portal'. This portal offers a wide spectrum of web tools for communicating with and informing various communities (operational notices, updates, etc.) and dashboards that can be used for the detection and tracking of incidents on the different resources.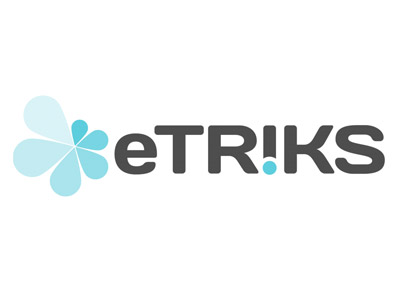 eTRIKS
eTRIKS (European Translational Information and Knowledge Management Services) is a European public-private partnership that aims to speed up the development of new, safer and more effective medication for patients. The goal of the five-year programme is to manage and develop a collaborative online platform for computer analysis of biological and clinical data.
The CC-IN2P3 was chosen to be a partner of the project because of its expertise in hosting large volumes of data and supplying resources for processing it. It hosts two translational research partner projects : Abirisk (prediction to minimise anti-biopharmaceutical immunisation risk) and Oncotrack (characterisation of biomarkers for tumour prediction). It also frames the deployment of, and supplies the equipment and expertise needed to maintain, the cloud structure. In addition, the CC-IN2P3 provides remote support for partner projects of eTRIKS that have taken a more independent approach but wish to benefit from the expertise and knowledge available through the partnership.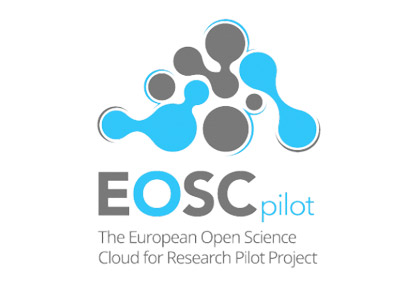 EOSCpilot
The European Open Science Cloud (EOSC) initiative, which forms part of Horizon 2020, aims to facilitate the circulation of scientific data in Europe through a virtual infrastructure. To this end, the EOSCpilot project identifies the main barriers that prevent European research from making full use of scientific data that has been produced. It helps to develop a European policy on Open Science and to encourage good practices. It also sets out a frame of governance for EOSC and develops prototypes incorporating services and infrastructures to demonstrate the interoperability between data from various scientific spheres and infrastructures (HPC/HTC/Data).
The CC-IN2P3 takes part in WP 6 on the interoperability of data and infrastructure. This covers two tasks: the first entails analysing existing barriers to interoperability, setting out an interoperability architecture for e-infrastructures by forming a strong link with operators. The second involves the implementation of pilots to validate the concepts and architectures put forward. The IN2P3 also plays an active role in the governance WP, with responsibility for Leverage of Member States Investments. This is about evaluating the acceptability and sustainability of the proposed economic models in various members states, bodies and infrastructures.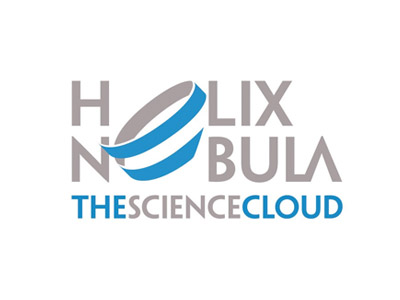 HNSciCloud
The "Helix Nebula – the Science Cloud" project is a pre-commercial procurement tender aimed at establishing a European hybrid cloud platform that will support the computing needs of public scientific research. It includes the purchase of R&D activities with a view to using innovative cloud services adapted to a wide range of scientific applications – from particle physics to material sciences and bioinformatics.
The new services provided by these platforms should be designed to offer a range of products including computing, storage, high network connectivity and identity management and should explore the most suitable payment models for the applications involved.
The Helix Nebula project has been led by CERN since its inception and is supported by several European public research bodies and institutions, including the CC-IN2P3. It coordinated the project design phase between November 2016 and February 2017 and contributes its cloud expertise through particle physics experiments such as those conducted on the Large Hadron Collider.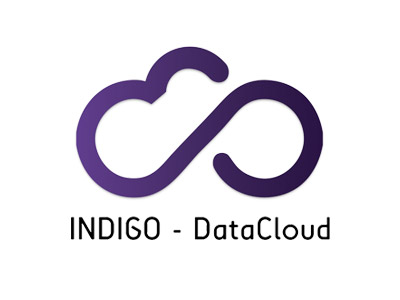 INDIGO - DataCloud
The DataCloud project is financed as part of the European Union's Horizon2020 programme and coordinated by the Italian National Institute for Nuclear Physics (INFN).
The goal of the project is to develop an open source data and computing platform for scientific communities. It must be deployable across a range of environment and e-infrastructures. INDIGO-DataCloud will help developers, resource suppliers, e-infrastructures and scientific communities to overcome challenges relating to cloud computing, storage and networking.
The CC-IN2P3 plays an active role in this project, especially in the implementation of the Synergy component, which is a versatile management service for integrating OpenStack infrastructures. We are also involved in Future Gateway, an interface that can be programmed via a RESTful API in accordance with CSGF API specifications and capable of facilitating access to the PaaS layer by drawing on recent web technologies.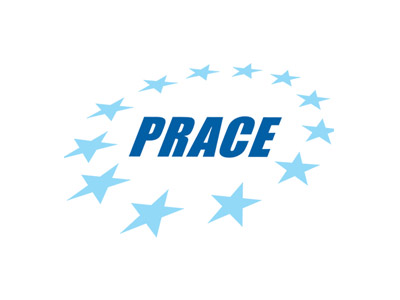 PRACE-5IP
The European PRACE (Partnership for Advanced Computing in Europe) structure, which is funded by the European Commission, is intended to increase Europe's competitiveness in intensive computing. To achieve this it provides European academic and industrial researchers with six calculators, with complementary architectures spread across four countries, offering aggregate peak power of 18 petaflop/s.
In 2016, the CC-IN2P3 joined the 4th implementation phase of PRACE. The Centre's reputation for excellence in terms of transferring and processing large volumes of data led to it being asked to devise a generic transfer service between major scientific instruments and data centres.
This project, like its successor, PRACE-5IP, represents an opportunity for the CC-IN2P3 to strengthen its ties with other French intensive computing practitioners, particularly the IDRIS within the CNRS.
Cet article est également disponible en : French